The 2013th Asian Carrier Community. The most important telecom Event was opened in Cebu Philippines from 2th-6th September. Almost all of the biggest Tier 1 Telecom companies around the world took participate into this Event for exploring more communication between the direct carrier of Asia.

For taking part into the biggest and best party in Telecom world, Yaband Team also registered and took a part in this event. We setted up a friendly meeting with our old Tier 1 customers and opened meeting with the fresh clients. It was a good chance for more memberships of Voip to know more about Yaband and Yaband's products. In the same time, after the first time trip of ACC Cebu, which also help Yaband know more and better about this industry and other carriers. We talk business during the meeting time, we make friends in the party time, we leave our influence and effects into the ACC.

In this year's trip, we study many useful things and get many friends from all over the world, which will help Yaband develop better and stronger. Thanks ACC, thanks Cebu. See you next year, ACC!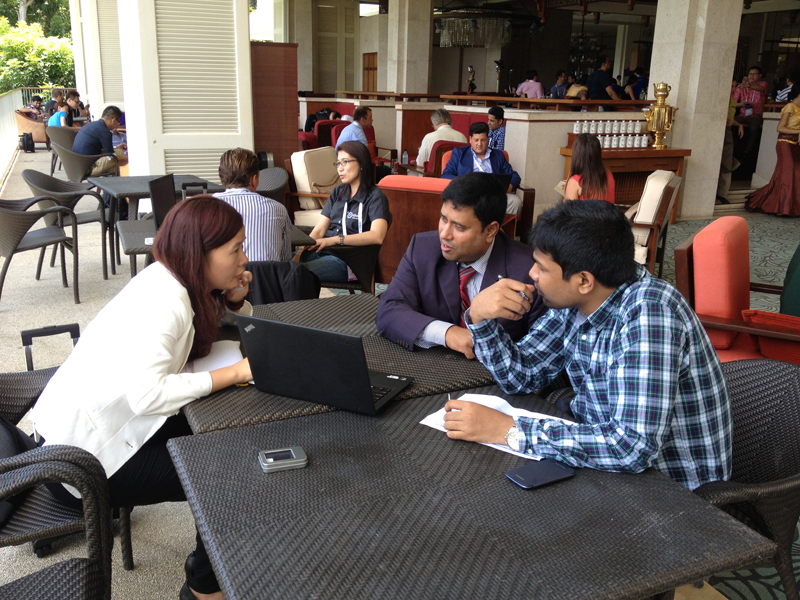 The ACC is the most sought-after telecom conference in Asia, the world's growth area on telecoms and IT. The ACC is where industry leaders from wholesale fixed and mobile carriers, network and infrastructure providers, applications and service developers, handset and equipment manufacturers and entertainment and content distributors, join under one roof to discuss and share about the latest technology, breakthroughs and innovation in the world of telecommunications and ICT.
[20-10-2013]